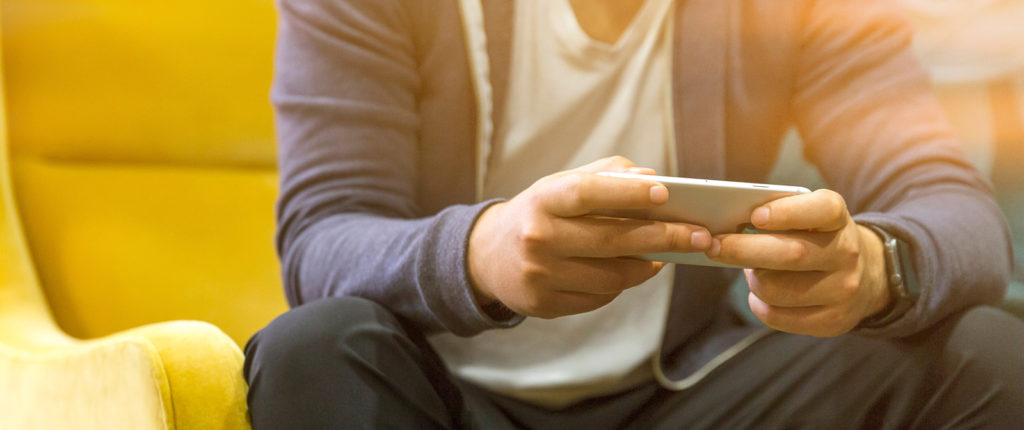 If you consider yourself an entrepreneur, you're probably no stranger to LinkedIn. After the recent algorithm and homepage updates, LinkedIn is starting to spread beyond white-collar business veterans.
The emphasis was always on status updates from people already in your network — there wasn't much virality or sharability baked into the platform — it was a closed loop. LinkedIn was all about providing an organized way to stay up-to-date with your colleagues.
Now, however, LinkedIn's goals are shifting. The new algorithm makes it much easier to get your content discovered and build a following. And with the highly targeted nature of LinkedIn's user base, the right strategy can turn your profile into an unbeatable source of organic traffic.
Here are seven quick tips to help you optimize your LinkedIn presence and start generating more leads.
1. Know Your Audience
If you want to build a quality following, you have to familiarize yourself with the audience you're trying to reach — regardless of what platform you're on.
You can't optimize your profile and posting style without researching what your target audience is already clicking on. The LinkedIn profile of a student trying to land their first job at a venture capital firm is obviously going to look a lot different from a 4x startup veteran funneling users to their chatbot course.
At the end of the day, LinkedIn is about targeted lead generation. Getting a few thousand profile views a day is meaningless unless they're candidates for whatever value you're offering.
Research what types of content your target audience engages with and try to incorporate it into your own posting strategy.
2. Make Your Profile Clickable
It all starts with a captivating headline — it's the first thing people see when your name pops up on their screen. Highlight your current position and any past accolades that grab attention in your industry.
Your headline impacts how your profile appears in search results, so don't be afraid to add some keywords that you want to be targeted for.
Make sure your previous work experience is up-to-date; this is a great place to go into detail about any achievements or prestigious responsibilities you held in your previous roles.
It's also important to make sure your bio is captivating and easy to digest — first-person tends to work the best these days. Talk about yourself, what you do, what your ventures do, and what your goals on LinkedIn are. Be clear about why you're trying to grow your network and who you're trying to connect with.
3. Keep It Professional
LinkedIn says profiles with photos receive 21 times more profile views than those without.
Don't leave it blank, but remember, LinkedIn isn't a place to showcase your significant other or your dogs. LinkedIn is supposed to help you make a professional first impression. The world loves dogs, just not on LinkedIn. Save those for Instagram.
It's a social platform, but professional photos with a warm smile tend to receive the highest engagement.
4. Highlight Your Best Endorsements
Profiles with a minimum of five skills average 17 times more profile views than users without them. When you're trying to get more clients, customers, or even land a new job, your LinkedIn profile acts as social proof.
The skills section allows you to highlight your talents and receive endorsements for the things you're best at. Keep in mind you're only allowed to showcase five, so keep track of which ones you want to highlight once you start to receive a lot of endorsements.
5. Personalize Your Network Invitation
LinkedIn's default invitation is boring, impersonal, and doesn't engage the recipient: "I'd like to add you to my professional network on LinkedIn."
If you don't change your invitation message, you're relying on your name, profile photo, and title to win over the person you're trying to connect with.
You're screwed if the person doesn't remember your name. LinkedIn gives you the opportunity to personalize your message for free. Take advantage of it.
This is the only opportunity you have to influence your first impression based on who you're trying to network with. Bring up how you came across their profile, some of their previous work that you admire, and why you'd like to connect with them.
People like authenticity on social media and LinkedIn is no different.
6. Get In Front of The Camera
Video consumption and mobile device usage are skyrocketing across all of the major social networks, LinkedIn included.
LinkedIn finally introduced native video publishing towards the end of summer in 2017. Video receives exponentially higher engagement than photos and text posts on every social media platform.
As smartphones continue to dominate the way people access social media, you should always optimize your video content for mobile viewing.
The standard has been landscape for decades, but shifting to portrait is best if you want to engage the increasing number of smartphone users.
Be descriptive with the accompanying caption, keep in mind that a lot of users are going to have their sound off if they're viewing on mobile.
7. Start Posting Statuses Everyday
Captivate on the influx of new members and build a following while LinkedIn is still relatively unsaturated. LinkedIn is unbeatable for anyone in the B2B space. LinkedIn's user base is made up almost exclusively of aspirational entrepreneurs looking to make connections in their industry (I.e. a lead magnet).
Right now, LinkedIn still isn't saturated with influencers — it's easy to build a following if you can offer value in a specific niche.
It's best to post a combination of long-form articles and statuses when you're starting to grow your following. Post statuses at least once a day, and try to mix it up with a variety of images, videos and copy styles to find out what works best for your audience.