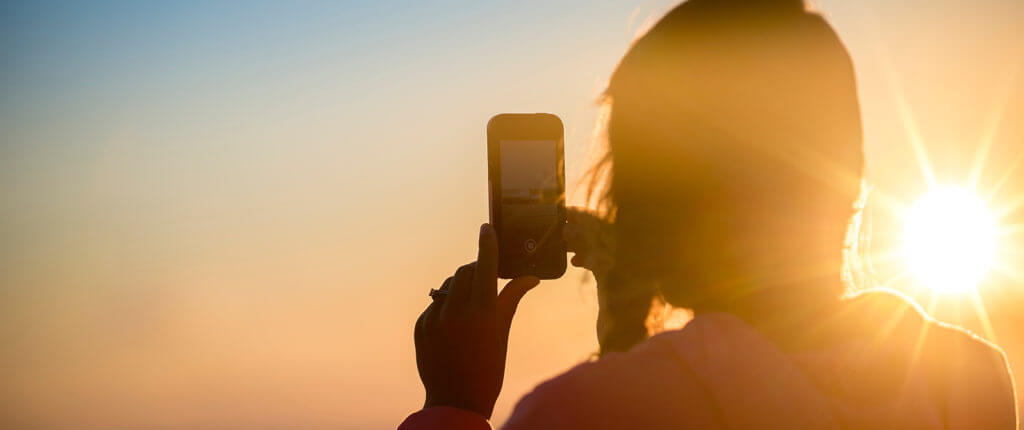 It only took a few months for Instagram to beat Snapchat at its own game. Instagram Stories came out less than two years ago and already sees an audience of 300M DAU.
Snapchat's latest update isn't helping things either. The majority of users are outraged, and a change.org petition to revert the app back to its old interface has already amassed over one million signatures.
On the other hand, Instagram offers the best of both worlds — ephemeral content with massive exposure. Marketers can captivate on Instagram's fast-growing network while still getting Snapchat levels of engagement.
Like Snapchat but Better
After Instagram debuted its own version of Stories to over 800 million existing users, their new content channel doubled Snapchat's entire user base in just a few months.
Instagram also doesn't have any problems with monetization — advertisers can't get enough of the platform.
Instagram's main advantage is that it keeps all of your content in one place. The days of switching between apps when you want to see different forms of media are long gone. Instagram has a ton of touchpoints throughout the experience and creates more opportunities for users to interact with your brand.
In terms of creative, it's a tossup between Snapchat lenses and Instagram GIF Stickers. But as a marketer, you can't deny the convenience of having all of your content in one place.
Snapchat Stories no longer autoplay after the latest update. Instagram, on the other hand, makes it ridiculously easy to fall down the rabbit hole and watch 20 stories in a row.
Tell a Story
Instagram Stories are an opportunity to make your brand feel human. The best brands on Instagram use Stories to informally engage their users with behind-the-scenes content.
Stories can be used to build awareness, generate engagement, and convert customers without leaving the app.
If your feed is curated with a specific theme (which it should be), Stories are your chance to get slightly less rigid and delve into the more personal side of your brand.
Let's say your profile is dedicated to photos of food with accompanying recipes. Stories are a great place to show how you prepare the meals or host votes about what you should cook next.
Stories help you fill the gaps in-between your feed posts.
People like to see other people — influencers with the highest engagement aren't afraid to turn the camera around on themselves or their team.
Adding faces and dialogue to your stories makes your content feel that much more relatable when users are scrolling through their posts from their friends.
Leverage Polls to Increase Engagement
Instagram's algorithm takes everything into account, from how long the average user spends on your post to how many taps back your Stories receive.
The more engagement your account receives, the higher your photos will rank in your followers' feeds. Instagram heavily rewards users that publish a combination of feed posts and Stories.
In an attempt to make it easier for users to generate engagement on their Stories, Instagram added customizable polls that your followers can vote on.
Polls are a super organic way to engage your audience without appearing spammy. Not only are polls great for your marketing strategy, but they can also be used to provide valuable feedback for your business.
While no official numbers have been released, Instagram reported that Story engagement has increased drastically since the addition of polls.
Get Creative with Your Highlights
Though Snapchat and Instagram Stories originally maxed out at 24 hours, Instagram now allows users to highlight Stories on their profiles that stay up forever.
Highlights are a great way to generate engagement on sales, give a behind-the-scenes look at your business, or even highlight specific products users can buy directly from your Story.
Chipotle brilliantly uses highlights to showcase fullscreen videos of how all of their different meals are prepared.
A series like this would never work in the feed where things would eventually get lost in chronological order. Highlights are displayed in the order you choose, and they're always available at the top of your profile.
Keep in mind that you can't change the order of your stories once your highlight is published, so a bit of planning is required if you want to make the right content show up first.
The highlights that are furthest to the left are the newest
Highlight your most important posts last if you want them to show up first
The first Story you add to a highlight is the last one a user will see
If you have a series, you need to upload it in reverse order (I.e. 1, 2, 3, 4, 5 is uploaded as 5, 4, 3, 2, 1)
Experiment with Story Ads
Achieving cheap reach on Facebook is getting increasingly difficult as advertisers continue to saturate the platform with sponsored content.
Video ads have always combatted high CPCs (cost per click) by being especially engaging, and Instagram Stories only amplify this effect.
If you get your targeting right, Instagram Story Ads have the cheapest overall CPC of any Facebook advertising option.
The key to Instagram Story Ads is getting the attention of your audience in under three seconds. You only have 10 seconds to display photos and 15 for videos. Your ad's key message should appear in the first half of your Story to catch people before they lose interest and swipe away.
Remember, real-life scenes convert better than animated graphics. User-generated Stories are almost always scenes in real life, so content with graphics stand out as an advertisement almost immediately — you lose the subtle connection with your audience.
With Story Ads, you can test your creative by posting it on your profile first without wasting your budget. Always test multiple types of creative before locking all of your spend into a single campaign.