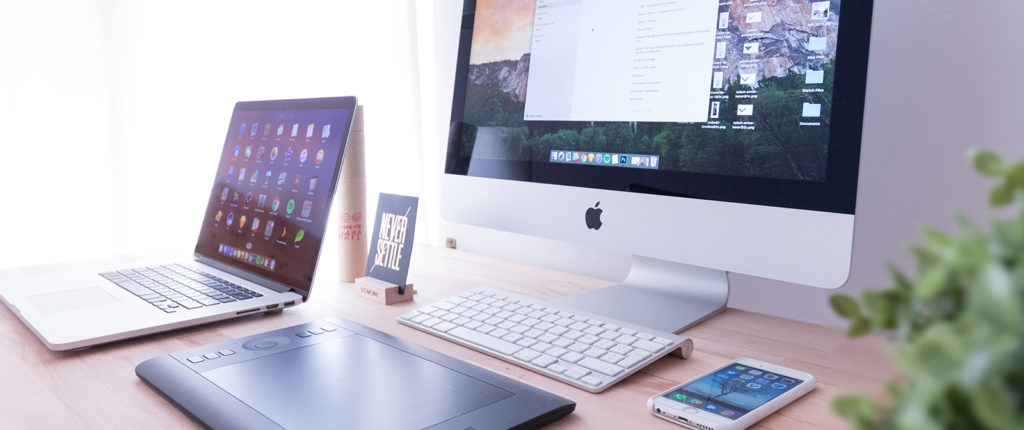 5 Marketing Techniques for Businesses on Tight Budgets
While most celebrity startups from the Silicon Valley will make you think otherwise, most businesses don't have unlimited funding. After designing, testing, and eventually building a product, hiring a team, and perhaps finding a location, it's easy for marketing to get cast aside as an afterthought.
But how can you scale your business without generating new leads? Unless you're at the top of your industry, chances are, you're not going to get much inbound interest without first stirring the pot.
Not all successful marketing campaigns have to involve a multi-million dollar ad spend.
High-quality customer acquisition doesn't always come at a high cost, and more importantly, high cost definitely doesn't mean high conversion. Many of the highest converting advertising techniques like email lists and referral programs are extremely cheap (or free) to build.
Here are four marketing techniques to help you stand out regardless of your business's marketing budget.
Content, Content, Content…
From Balenciaga's Instagram to InvisionApp's world-class design blog, Muzli, content marketing is the foundation of almost every advertising campaign we see on a day-to-day basis. Shareable content is the key to increasing your number of inbound leads. Social media, blogs, mailing lists, and all other types of shareable content are tools to generate interest surrounding your brand.
If you want to create content that gets social media users excited, you need to cater to the interests of your target audience. Hubspot's marketing blog is the perfect example. For those of you that don't know, Hubspot is a marketing software company famous for their CRM and social media planning apps.
They know their target customers are social media marketers and small businesses trying to take marketing into their own hands, so they create a ton of free marketing guides on their blog.
Not only does this provide a world of value for their customers, but it also demonstrates the company's proficiency in digital marketing.
Blogs aren't all about five step guides and good writing. Hubspot incorporates engaging videos and infographics into their blog posts to increase their sharability. At a glance, a 1000 word wall of text can be pretty intimidating. On the flip side, a one-page infographic accessible and easy to glance at.
If you want to leverage content to boost your online presence, it's vital to give users something they want to share.
Content is the fuel to social media's fire—having a larger following doesn't matter unless you have something valuable to broadcast. If users don't find your content engaging, they're not going to share it—it's that simple. Working on crafting quality content is paramount for any advertising channel.
Take Advantage of Online Review Websites (FB, Google, Yelp)
For brick and mortar businesses, reputation is everything—that's why companies like Yelp, Google, and now Facebook have all started to hone in on user-generated reviews.
The best part? People heading searching for businesses on Google or visiting your profile on Yelp are inherently interested in what you have to offer. Inbound interest is exponentially more powerful than any outbound advertisement.
Despite the fact that it's free to build a profile on Yelp, Google, Facebook, and just about any other review platform, there's a shocking number of businesses that skip out on the organic search interest by leaving their pages unclaimed.
When someone is scrolling through five listings at a time on their phone, you have just a few seconds to capture their attention. Building a beautiful profile ensures you'll stand out to the people most interested in your business.
Post bright, beautiful images, and use strong copy to engage users as soon as they land on your profile.
Both Facebook and Yelp allow businesses to create check-in deals for potential customers to increase conversions and generate more user reviews. If you see entertaining reviews with a good rating, sharing them on your social channels is a great way to add credibility and engage with the community.
Focus on Your Social Profiles
Jake Kassan and Kramer LePlante built a $90M watch empire advertising almost exclusively on Instagram. MVMT Watches currently has the ability to broadcast to over 950K highly targeted users with a single post—for free.
In terms of audience and reach, there's really no reason to look anywhere other than social media for most of your marketing efforts.
If you take matters into your own hands, growing your following is largely free. While you may want to invest in some photo or video gear depending on what platform you choose, there's no cost to publish content or reach followers.
Instagram, Facebook, and LinkedIn all serve extremely different purposes in terms of what audience they capture and how their users engage with content.
While Instagram is great for reaching millennials and going viral with photo/video content, LinkedIn is a lot better for text posts and B2B deals.
With over a billion users, Facebook sits somewhere nicely in the middle. The audience isn't as young as Instagram, but there are a lot more types of content at your disposal.
MVMT has found particular success with the "modern nomad" and posts photos centered around the adventure lifestyle. Figure out where your target audience is and investigate what types of content they're already engaging with. On social media, listening to your audience is equally as important as what you say.
Get Others to Post About Your Business
Whether it's a shoutout from an influencer or a column on the front of the local newspaper, nothing beats free publicity.
Getting others to post about your business builds your customer referral network and increases social proof.
Giving back to the community, hosting events, or even offering discounts to those who post about your business are great ways to make a lasting impression.
In most situations, it's a win-win; you do something good for the community, you look good doing it, and in the end, you get a ton of visibility.
Competitions on social media are another popular tactic for getting people to post about your business. Users want to see content from other users. However, people aren't going to post about your business unless there's some value in it for them—always offer incentives for using your hashtag, posting your product, and referring friends.